$40.00
$

29.95
(You Save $10.05)
in stock
This kit comes with a DVD and download code.
Learning Blends Has Never Been This Easy!
Two letters that come together and keep their own sounds are taught in primary schools as "letter blends." Meet the Blends video and book series makes learning to identify and use blends fun and easy! Meet the Blends teaches 20 basic blends.
Primary School Prep is a division of Preschool Prep Company, home to a complete set of learning tools that have won over 100 awards. These educational products are used in millions of homes and schools around the world. You will be amazed at how easily you can learn blends! ™
Includes: bl, br, cl, cr, dr, fl, fr, gl, gr, pl, pr, sc, sk, sl, sm, sn, sp, st, sw, & tr.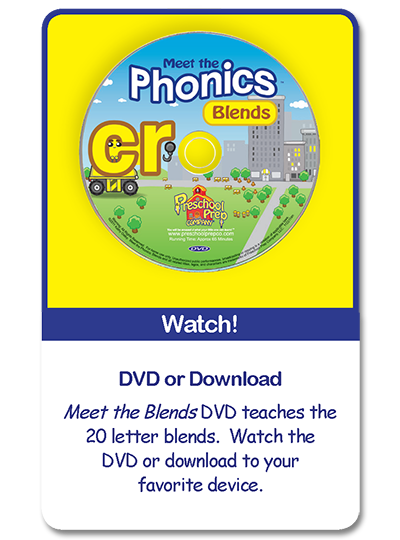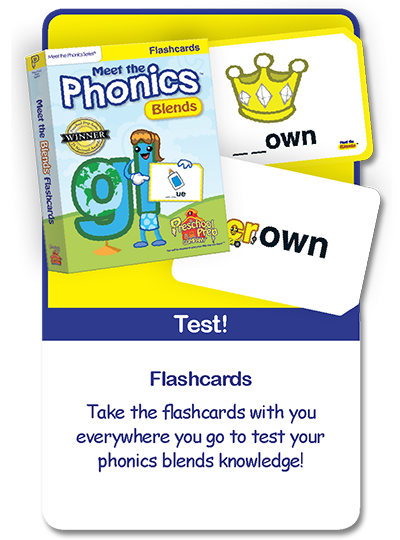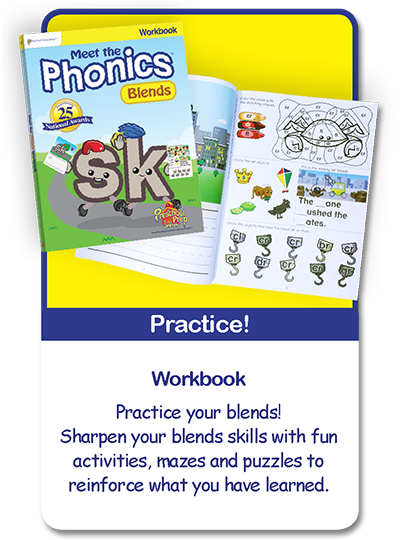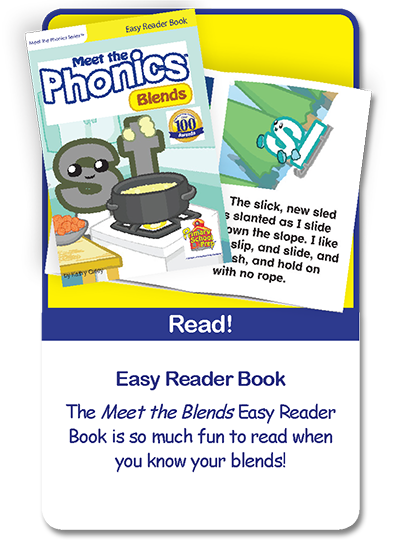 Includes:
1 DVD
1 Video Download Code
1 Story Book
1 Set of Flashcards
1 Workbook