Placemats/Wall Hangings - Customized Easel (Purple)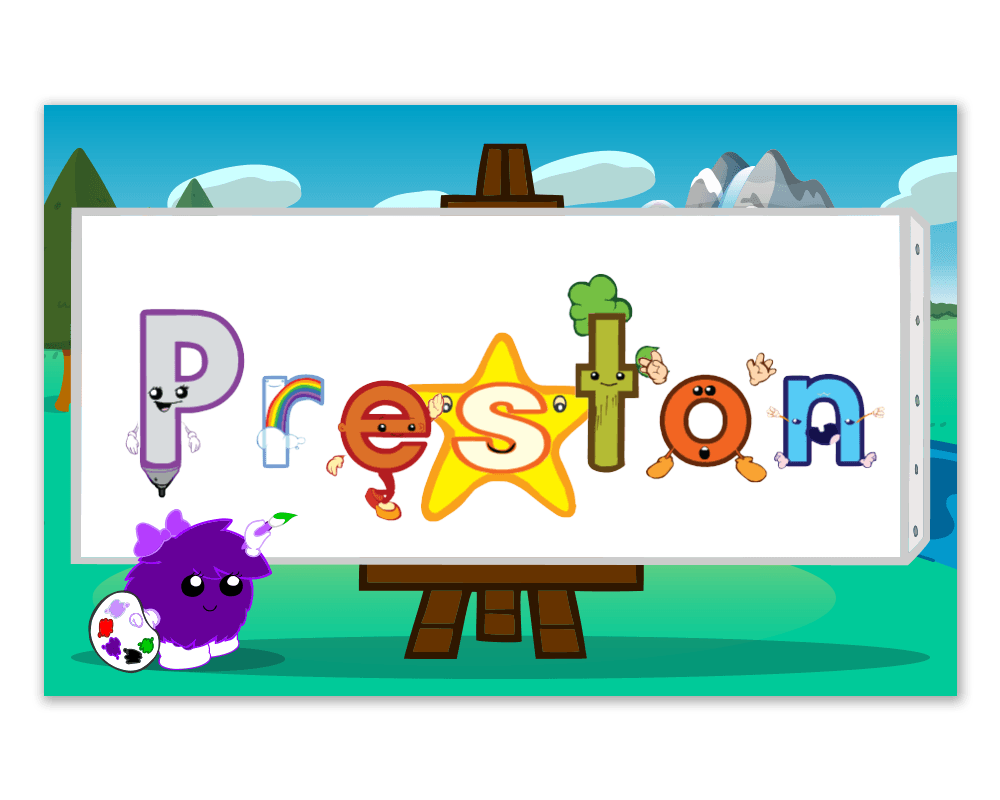 Customized with a child's name or favorite character(s) from the Meet the Letters DVD.
A wonderful way to help children learn to spell their names.
11 x 17 inches.
Laminated finish for easy clean up.
Makes a great wall hanging for bedroom or classroom!
Note: Characters are from the
Meet the Letters
DVD (not "Meet the Phonics/Letter Sounds")